Welcome to Milliken Medical Centre
WE HAVE RECENTLY MOVED!
Now located at 5995 14th Avenue, Suite A2, Markham, ON L3S 0A2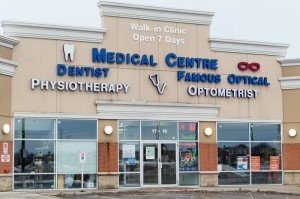 Our centre is a family practice clinic with urgent care and walk-in service since 2005.  We are open 7 days a week, Monday to Friday from 9-7pm, Saturday 9-4pm & Sunday 10-2pm.  Our focus is on providing comprehensive medical care in our centre.
Our facility provides ancillary services to patients including stress testing, echocardiography, cardiac monitoring and blood testing.   A comprehensive physiotherapy clinic and a dental clinic are available on site.  There is a certified Diabetes educator to see patients for nutritional counselling and teaching.  Gynecologist and cardiologists also available on site for consultations.
Read More